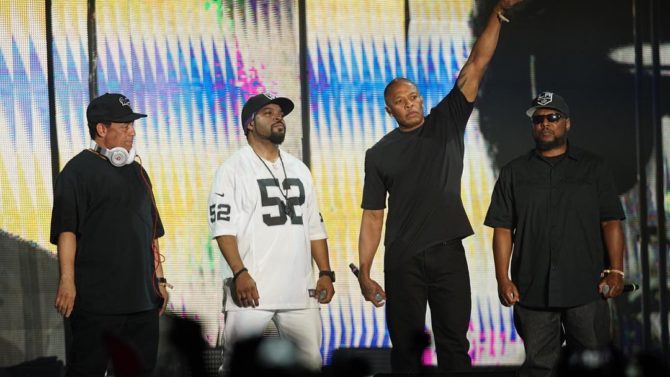 Este sábado, la audiencia del festival Coachella se llevó una sorpresa cuando Ice Cube subió al escenario a los miembros de la famosa agrupación N.W.A. durante su set en este concierto.
El reconocido rapero llamó a MC Ren y DJ Yella sobre el escenario de Coachella, donde interpretaron el tema "Straight Outta Compton", el cual se convirtió en el título de la exitosa cinta biográfica, estrenada el año pasado.
"¿Hay un doctor en este lugar?", fueron las palabras con las que invitó Ice Cube a Dr. Dre al escenario. De acuerdo a la revista Rolling Stone, los  miembros sobrevivientes de N.W.A. interpretaron las canciones "California Love", original de Tupac Shakur, y el tema "Still D.R.E.", de este último rapero.
Lil Eazy-E, hijo del fallecido Eazy-E, también subió el escenario, para interpretar el clásico "Boyz-n-the-Hood".
Luego de esta legendaria reunión, Cube invitó al rapero Kendrick Lamar a interpretar su éxito "Alright". Lamar fue el encargado de presentar a a los miembros de N.W.A. durante su inducción al famoso Rock and Roll Hall of Fame, a principios de este mes.
El festival Coachella se está celebrando actualmente en Indio, California.