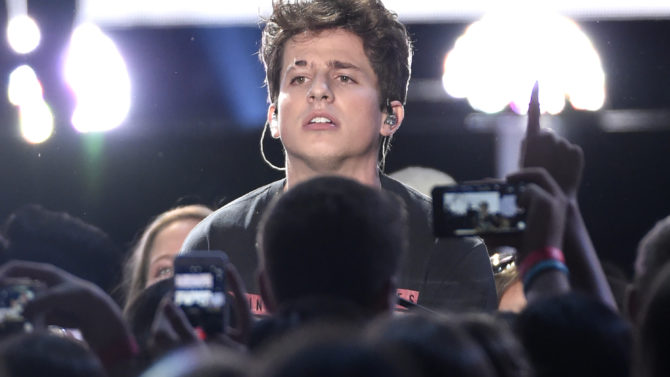 Charlie Puth fue el segundo artista en actuar en la entrega número 18 de los Teen Choice Awards, celebrada este 31 de julio en The Forum, en Inglewood, California. Y lo hizo cantando su éxito "We Don't Talk Anymore".
VER TAMBIÉN Flo Rida y Bebe Rexha abren los Teen Choice Awards 2016 [VIDEOS]
El cantautor de 24 años se presentó con un micrófono y dos pianos para cantar el tema en el que colabora Selena Gómez y que está incluido en su álbum debut Nine Track Mind, el cual lanzó a principios de este año. 
VER TAMBIÉN Lista completa de ganadores de los Teen Choice Awards 2016
El público cantó entusiasmado junto a Charlie y pareció no importarle la ausencia de Selena, que no asistió a la entrega por razones obvias: la artista se encuentra de gira con su Revival tour.
Charlie también tiene agenda completa en lo que resta del 2016 ya que participará como menor en la próxima temporada de la competencia de talentos, The Voice.