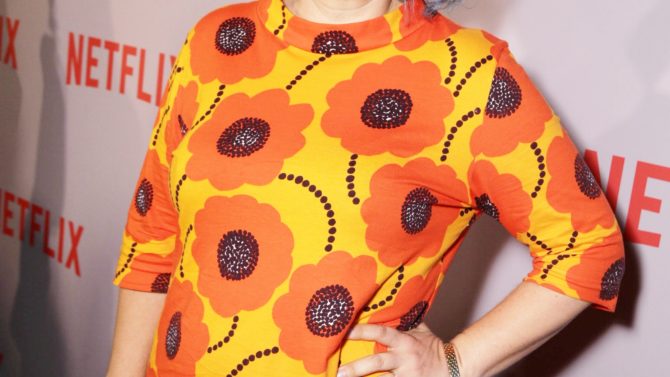 La escritora y productora Jenji Kohan, creadora de la exitosa serie de Netflix, Orange is the New Black, está cocinando otro proyecto lleno de girl power, según informó The Hollywood Reporter. Se trata de una comedia que vivirá en el famoso servicio de streaming y que estará basada en un show de los años 80 sobre las mujeres del mundo de la lucha libre llamado GLOW (Gorgeous Ladies of Wrestling), lo que en español se traduciría a "Las hermosas damas del mundo de la lucha".
Esta nueva versión de GLOW está co-creada por Liz Flahive (Homeland) y Carly Mensch (Orange is The New Black), lo que evidencia que el currículo de esta serie está de infarto. ¿De qué irá la trama? Pues el show seguirá la historia de una actriz sin suerte, quien intenta ser famosa por última vez metiéndose a luchadora.
VER TAMBIÉN Cartelera de Netflix para junio 2016
La serie original fue creada por Matt Cimber y estuvo inspirada en el gimnasio feménino de Jackie Stallone llamado Barbarella. El show comenzó en 1986 y terminó su paso por la televisión en 1990.
Acá te dejamos con la presentación del show original para que tengas una idea de qué tratará todo esto:
Por otro lado, Orange is The New Black está a punto de estrenar su cuarta temporada este 17 de junio. Si no has visto el tráiler más reciente de este drama carcelario, acá te lo dejamos: