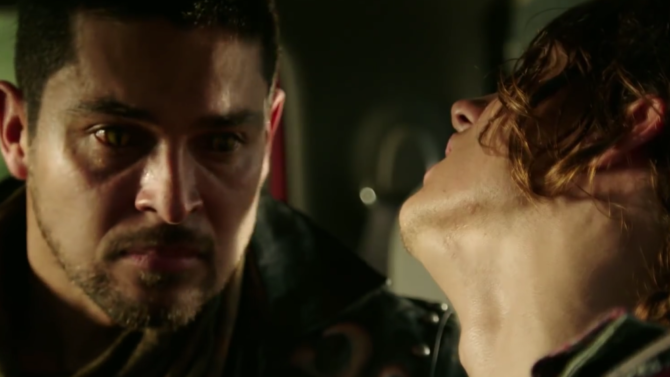 MIRAMAX y El Rey Network anunciaron hoy la lista de directores que ayudarán a edificar la tercera temporada de From Dusk Till Dawn: The Series. Además, ambas casas productoras revelaron que Nicky Whelan, de House of Lies, y Maurice Compte, de Breaking Bad y Narcos, formarán parte del elenco liderado por D. J. Cotrona, Zane Holtz y la mexicana Eiza González.
¿Cuáles son los directores que se sentarán detrás del lente en los diez episodios que tendrá esta nueva tanda de capítulos? Pues acá te van los nombres y los proyectos en los que han trabajado:
Dwight Little (Halloween 4: The Return of Michael Myers)
Robert Rodríguez (creador y productor ejecutivo del show) 
Alejandro Brugués (Juan of the Dead, ABC'S of Death 2, Personal Belongings)
Eagle Egilsson (Nikita, CSI Miami)
Eduardo Sanchez (The Blair Witch Project)
Rebecca Rodríguez (Spy Kids: All the Time in the World in 4D)
Diego Gutierrez (Warehouse 13, Without A Trace)
Eagle Egilsson (Nikita, CSI Miami)
& 10. Joe Menendez (Ladrón que roba a ladrón)
VER TAMBIÉN 19 series que deberían regresar a la televisión
La tercera temporada de este show, basado en la película de 1996 del mismo nombre de Robert Rodríguez y Quentin Tarantino, seguirá la historia de los hermanos Gecko mientras se abren paso en el peligroso mundo de "culebras", unos vampiros muy peligrosos que están mezclados con serpientes.
Hasta los momentos no hay una fecha exacta para el estreno de la serie.