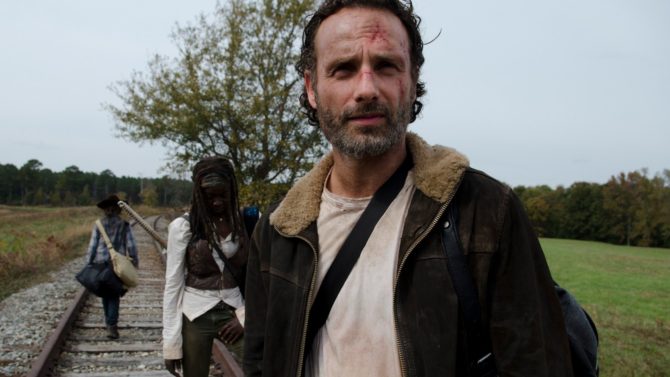 Robert Kirkman, el creador detrás de The Walking Dead, hizo un Ask Me Anything (lo que en español se traduce a "pregúntame lo que sea") en Reddit, que puso a muchos fanáticos a sudar. Técnicamente esta sesión de preguntas y respuestas era para promover Outcast, el nuevo proyecto del escritor de cómics, pero, como era de esperarse, no pasó mucho tiempo para que la discusión se llenara de zombies e interrogantes acerca del exitoso show de AMC.
Obviamente la pregunta que se llevó el premio fue hecha por un usuario que tenía por nombre "maxforce54", de acuerdo a Movie Pilot. Este individuo preguntó lo inevitable: "¿Rick muere?". Por si no ves la serie debes saber que Rick Grimes (Andrew Lincoln) es el protagonista del show y líder de este grupo de sobrevivientes que batallan día a día con hambrientos muertos vivientes, y con uno que otro humano peligroso.
La respuesta de Kirman fue directa, corta y al grano: "Sí, eventualmente".
Mientras algunos fanáticos dirán que las palabras del creador de The Walking Dead son bastante vagas, al menos es una pequeña pista que vuelve a confirmar que en este show nadie está a salvo.
¿Y tú, crees que la serie podría seguir sin su protagonista si alguna vez la producción decide matarlo?