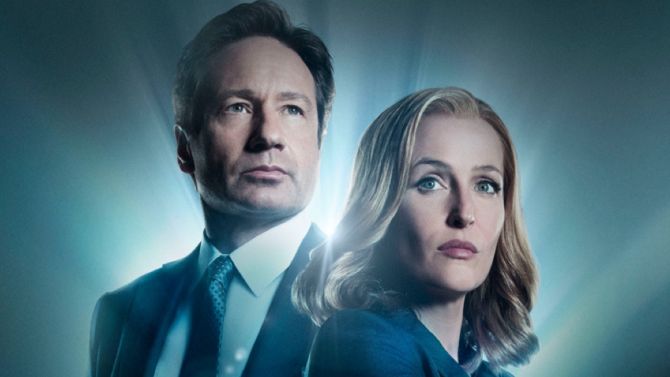 Fox anunció que The X-Files no regresará en 2017, así lo dejaron saber los CEO de la televisora, Dana Walden y Gary Newman, en una conferencia de prensa. Lo interesante de esta noticia es que, aunque no existirán nuevos capítulos próximamente, el canal no se cierra a la posibilidad de revisitar el mundo de los Los expedientes-x en un futuro cercano.
El canal tiene planteado construir otra serie de capítulos para el nuevo año fiscal de la compañía, que podría ser estrenada en otoño de 2017 o a más tardar para la primavera de 2018. "Creo que todo el mundo está a bordo para crear una nueva temporada del show", comentó Walden.
Los voceros de la televisora señalaron que la razón de esta decisión se debe a que David Duchovny y Gillian Anderson, los protagonistas del show, tienen otros compromisos laborales que evitan su participación en The X-Files. Para ellos el reto más difícil a nivel de producción es hacer que las agendas de ambos actores compaginen.
"Hay apetito para más", así lo señaló Chris Carter, creador del show, en una entrevista que sostuvo con EW en febrero cuando se le preguntó sobre una posible nueva temporada.