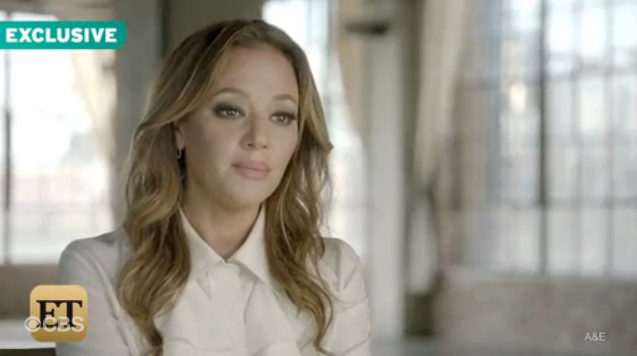 El 29 de noviembre a las 10 pm se estrenará Leah Remini: Scientology and the Aftermath, la serie documental enfocada en la iglesia de la Cientología que será transmitida por A&E.
"A pesar de que había sido miembro de la iglesia durante mucho tiempo, me sorprendieron algunas de las cosas que aprendí. Hay mucho más en esta historia que nadie sabe. Y esta serie está rompiendo barreras al traer esa información a la luz", comentó la actriz Leah Remini en un comunicado.
En el tráiler de la serie, los exintegrantes de la iglesia le cuentan a Remini sobre abusos, golpizas, violación y abortos, entre otras historias.
Sin embargo, la iglesia también emitió un comunicado al respecto y comentó que lo único que desea Remini es promoción a través de esta información falsa.
RELACIONADO: Charlie Sheen, Naya Rivera y Leah Remini protagonizarán la película 'Mad Families'
"Desesperada por la atención con una carrera de actuación atrapada en una caída de casi una década, Leah Remini necesita seguir adelante con su vida. En lugar de eso, ella busca publicidad difundiendo maliciosamente mentiras sobre la Iglesia usando el mismo puñado de fanáticos amargados que fueron expulsados hace años por deshonestidad y corrupción crónica, y cuyas falsas afirmaciones la Iglesia refutó hace años, incluso a través de decisiones judiciales", expresaron.
Remini abandonó la iglesia en 2013 después de formar parte de ella por 30 años. La artista publicó su biografía, "Troublemaker: Surviving Hollywood and Scientology" en 2015.