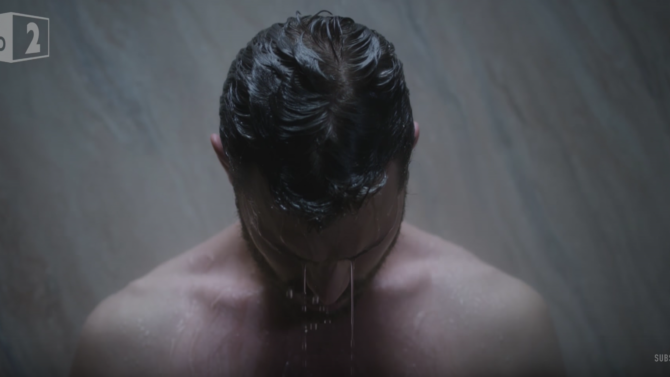 El actor Jamie Dornan aparece sin ropa y muy sexy para tomar una ducha caliente en el avance del cuarto episodio de la tercera temporada de la serie The Fall, que transmite BBC2.
Este episodio se transmitirá la próxima semana y se verá al actor de 34 años, que interpreta al asesino serial Paul Spector, despojado de ropas y luciendo su trabajado cuerpo bajo la ducha.
Una de las tomas muestra las cicactrices en sus abdominales producidas por los disparos que recibió el personaje, pero eso quizás no les importe a las admiradoras del también protagonista del filme erótico Fifty Shades Darker.
VER TAMBIÉN Jamie Dornan podría unirse al elenco de 'Robin Hood: Origins'
La tercera temporada de The Fall se estrenó el 29 de septiembre pasado por BBC2, y si quieres ver las entregas anteriores ya están disponibles en Netflix.
The Fall es una serie policial creada por Allan Cubitt, que narra la persecución a un notable asesino serial (Dornan) por parte de la sagaz detective Stella Gibson (Gillian Anderson).