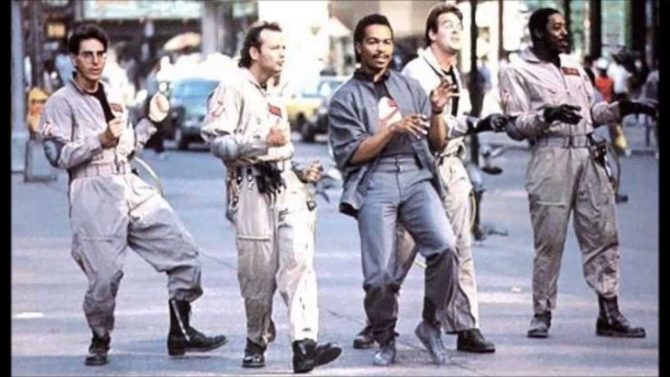 Hay películas que pasaron a la historia por su excelente producción y trama, pero hay otras que se fueron aún más lejos, y lograron marcar la historia del cine con una canción.
Por ejemplo, es casi imposible escuchar "I Don't Want To Miss A Thing", de la banda Aerosmith, y no pensar en la exitosa película de 1998, Armageddon. 
Lo mismo pasa con "My Heart Will Go On". Cuando este tema llega a nuestros oídos, no solo pensamos en Céline Dion, si no que recordamos ese amor hermoso pero imposible entre Jack y Rose en la película Titanic (1997).
¿Quieres más? Sabemos que la canción "Eye of the Tiger", de Survivor, te da ganas de pelear porque recuerdas la película Rocky III (1982), y que "Stayin Alive", de los Bee Gees, enciende tu lado setentoso porque revives la película protagonizada por John Travolta, Saturday Night Fever en 1977.
¡Ah! Y si mencionamos los temas principales de las cintas Ghostbusters (1984) o Pretty Woman (1990), seguramente te los sabrás de memoria. Ambas canciones llevan el mismo nombre que las películas.
Dicho esto, hoy hacemos un repaso de esas canciones que se volvieron tan importante como las películas en sí.