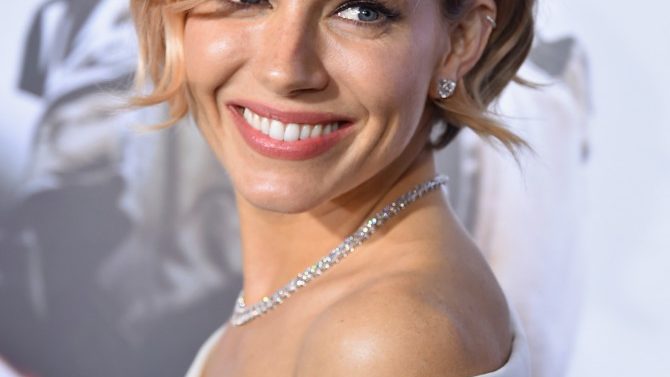 The show must go on and this time with Sienna Miller as Sally Bowles in Broadway's "Cabaret."
Miller, 33, is set to replace Emma Stone in the hit Roundabout Theatre Company's show for its six final weeks, reports EW.
Stone will finish up her time as the remarkable and sultry Bowles on February 15 and Miller will take over starting February 17 until the show's last performance which takes place on March 29.
The "Birdman" actress replaced Michelle Williams as Bowles back in November and recently extended her stay for two additional weeks. Since Stone took the leading role in the classic musical, she has been praised for her outstanding performance and will be sadly missed once she takes her leave.
Image courtesy of Richard Phibbs/Roundabout Theatre Company
Tony Award winner, Alan Cumming will continue to reprise his role as the Emcee.
Miller on the other hand is no stranger to Broadway's bright lights, the "American Sniper" actress first made her debut on stage in 2009 in the production of "After Miss Julie."