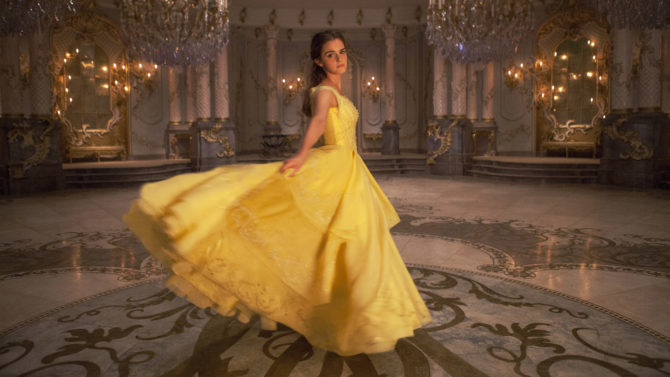 The long-awaited first trailer for Disney's Beauty and the Beast was released on Monday morning and director Bill Condon couldn't be more excited for fans to see it. He and his enormous team worked for 2 1/2 years on this project and he is extremely proud of the result. Variety Latino spoke to the director known for his work directing The Twilight Saga: Breaking Dawn and Dreamgirls, about why stars Emma Watson and Dan Stevens were the perfect choices to play Belle and Beast.
When casting news began to spill onto the internet about who was being considered for this lead role of Belle, a lot of rumors tying big name actresses to the role included Emma Roberts, Kristen Stewart, and Amanda Seyfried. Though we didn't ask about specific names, Condon says he only had Watson in mind. He responded similarly about Stevens, who he worked with previously in The Fifth Estate.
"It's funny because I think it's the crazy internet thing where they say a lot of Belle's were considered but she was the only one that was considered and approached, Condon told Variety Latino on Friday. "It was always her. When I got started, I think we all agreed that she was the ideal choice especially when she expressed interest. Once we saw how well she could perform, I think that was it.
"In terms of The Beast, I think it was, again, you look at each character and figure out what you need and the list gets to be pretty short. Part of what was crucial and what I loved about Dan because I knew him and have worked with him, is that you needed an actor who was going to be game to take on this huge technological challenge. It was so complicated making this character come together and making sure that the actor came through. It wasn't easy at all and it wasn't so much that Dan didn't mind, but he embraced it. I think that became a big part of the decision too. He had enthusiasm for it, he wanted it. That went a real long way."
Condon says what he loved most about Watson is how similar she is to Belle in real life. Watson, a women's rights advocate, has been hiding free books in New York's Subway and in London's Underground during the last two weeks.
"I said to her when I first wrote to her, that when you're an actor and you're in a position to choose what you do, your filmography becomes an autobiography," he said. "You look back on it and it tells the story of who you are. I think that's why it was so important for her to do this movie because it does connect with what she's trying to do in the world."
Beauty and the Beast shot in London's Shepperton Studios where a few of Watson's hit Harry Potter films were also shot. With all the years she shot in a castle there, it's no wonder Condon could think of anyone else.
"Here we are in Shepperton and it really was all built up into these huge sets. I know they did [Harry Potter] on a different studio, but it's amazing to me. I was in awe every day. But for her, it was probably sort of like, 'oh yeah, back to work.' She spent so much of her life on these massive sets and making big movies."
Adding, "I love this story so much. It was a wonderful 2 1/2 years just living inside of this has been so beautiful. The message is important, isn't it? The message can never be stated enough about not being distracted by what people consider to be exterior beauty and really understanding that beauty comes from the soul. It's really moving."