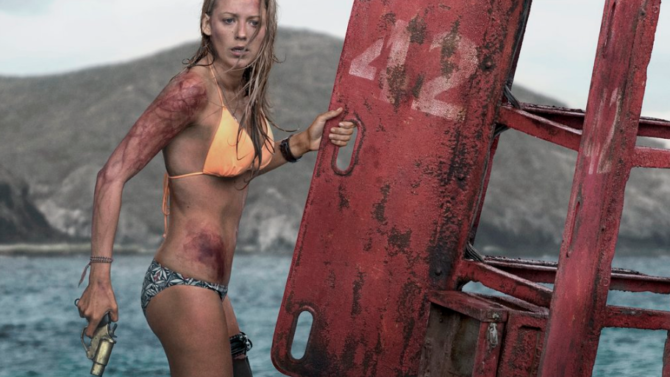 Sony Pictures ha lanzado un nuevo tráiler de The Shallows, la película veraniega de tiburones protagonizada por la guapísima Blake Lively.
VER TAMBIÉN Primer tráiler de "The Shallows" con Blake Lively
The Shallows narra la historia de Nancy, interpretada por Lively, una chica que intenta reconstruir su vida tras la muerte de su madre y que pronto descubre una amenaza mayor de la mano de un tiburón blanco.
VER TAMBIÉN Nuevo clip de 'Jason Bourne' con Matt Damon
El tráiler se basa con éxito en el contraste entre imágenes y sonido: por un lado vemos a una inocente surfista dispuesta a disfrutar de las olas y por otra, escuchamos al que parece un comentarista de radio advirtiendo de los peligros.
Este último spot no busca dar al espectador escenas sangrientas más propias de un filme de serie B, sino generar una tensión sutil derivada de ver a la mujer de Ryan Reynolds introduciéndose en el mar para surfear. La sensación de peligro es implícita y quizás por ello, mayor. Aquí te dejamos el tráiler:
La película, dirigida por el catalán Jaume Collet-Serra, también cuenta con el actor español de origen romaní Óscar Jaenada, ganador de un premio Goya por el biopic de Camarón (2005). Se entrenará el 29 de junio en las salas de Estados Unidos.  ¡Disfrútala!