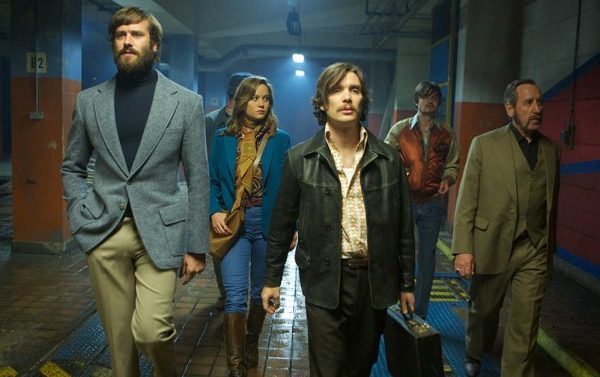 The first image for Ben Wheatley's Free Fire was released Tuesday and features actors Cillian Murphy, Brie Larson, Armie Hammer, Michael Smiley, Sam Riley and Enzo Cilenti, who look up to no good as they prepare for an arms trade in 1978 Boston.
The film is exec-produced by Martin Scorsese and is the first U.S. film for Wheatley, who previously directed the thrillers High-Rise, Sightseers and Kill List.
Jack Reynor and Sharlto Copley also star in the film, which follows the explosive fallout from an arms deal in a deserted warehouse in Massachusetts. Larson will portray a woman who has brokered a meeting in a deserted warehouse between two Irishmen and a gang selling them a stash of guns. But when shots are fired during the handover, chaos ensues.
"The idea for Free Fire came from my love of hard-boiled crime movies," Wheatley said to Variety. "The Asphalt Jungle, The Big Sleep, The Killing and The Big Combo through to The Driver, Le Samourai and The French Connection, to the modern cycle of Goodfellas, Casino, Hard Boiled and Reservoir Dogs."
"It will take you and stick you in the middle of the action," he added. "I want the film to have the stylish, no-nonsense feel that you get in [Sam] Peckinpah's The Getaway. It's a modern '70s movie. Muscular, tough and spare."
Free Fire was written by Wheatley and Amy Jump. A24 has U.S. rights to the film.