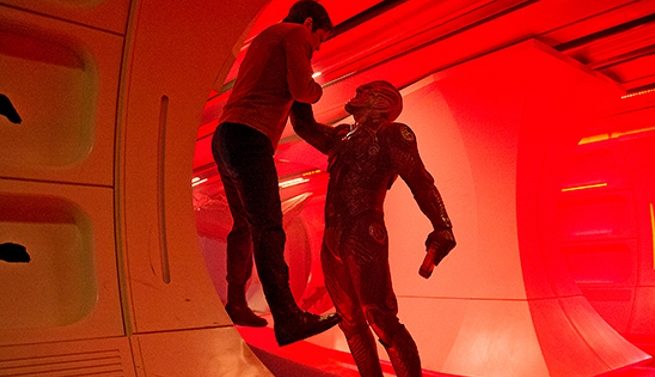 Idris Elba revealed brand new details about his villainous character in Star Trek Beyond. The British actor will play Krall, a member of a brand new species.
"This is a man with a definite purpose," Elba told Entertainment Weekly. "I say a man, but he's not a man. Or is he?" He also reaffirmed that the character is not a new take on the Star Trek species the Gorn.
"What's interesting about him is that he has a real beef with what the Enterprise stands for. Krall's a character who's deeply steeped in hatred — in my opinion, a well-earned hatred — for the Federation," Elba continued, who also revealed that not everyone sees members of the Enterprise as "good guys."
Elba also called his character "predatory," and not one for big speeches. "He is one for going to get what he wants. If that means having to do it himself, outside of his army, he is not afraid to do that," he added.
Justin Lin will helm the film, which reunites Zoe Saldana, Chris Pine, Zachary Quinto, John Cho, and Anton Yelchin.
Star Trek Beyond opens July 22.