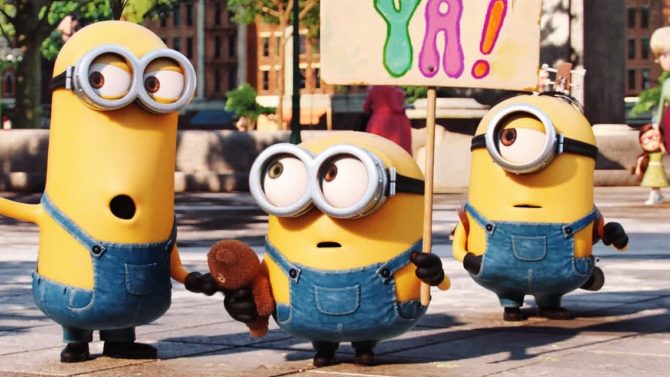 April will be a big month for new releases on Netflix. The streaming service shared on Tuesday a complete list of binge-worthy original series and classic movies to be available next month.
A few Netflix originals include The Ranch, starring Ashton Kutcher, Danny Masterson, and Sam Elliott, Season 2 of Unbreakable Kimmy Schmidt and Ricky Gervais's Special Correspondents.
And if you're looking for hit movies, Netflix will begin streaming The Princess Bride, The Shawshank Redemption, Erin Brockovich, Boogie Nights,  Chocolate Factory, Minions and  Stanley Kubrick's 2001: A Space Odyssey and A Clockwork Orange.
See the full list below.
Available April 1
16 Blocks (2006)
2001: A Space Odyssey (1968)
A Clockwork Orange (1971)
Anthony Bourdain: Parts Unknown: Season 5 (2015)
The Ascent of Woman: A 10,000 Year Story (2015)
Beat Bobby Flay: Season 1 (2013)
Best in Show (2000)
Bob's Burgers: Season 5 (2014)
Boogie Nights (1997)
Breathe (2014)
Chaplin (1992)
Charlie and the Chocolate Factory (2005)
Codegirl (2015)
Colegas (2012)
Cujo (1983)
Cutthroat Kitchen: Seasons 3­-4 (2014)
Deep Impact (1998)
Dennis Rodman's Big Bang in Pyongyang (2015)
Dolphin Tale (2011)
Erin Brockovich (2000)
Explorers (1985)
Fixer Upper: Season 2 (2015)
Frank and Cindy (2015)
Giada at Home: Season 7 (2014)
The Great Food Truck Race: Seasons 1-­2 (2010)
House Hunters Collection: Collection 3 (2001)
House Hunters International Collection: Collection 3 (2001)
House Hunters International Renovation: Season 1 (2014)
Jeremy Scott: The People's Designer (2015)
Kids Baking Championship: Season 1 (2015)
Looking for Richard (1996)
Lost & Found Music Studios: Season 1 (2016)
Love It or List It, Too: Season 4 (2011)
The Mask You Live In (2015)
Morituri (1965)
My Girl (1991)
Mystic River (2003)
The Next Best Thing (2000)
The Perfect Storm (2000)
The Phantom (1996)
The Princess Bride (1987)
Property Brothers at Home: Season 1 (2014)
The Ranch: Part 1 ­­(2016)
Rev Run's Sunday Suppers (2014)
The Right Stuff (1983)
Rising Sun (1993)
The Running Man (1987)
Say It Isn't So (2001)
The Shawshank Redemption (1994)
Scrooged (1988)
Something's Gotta Give (2003)
Sunset Boulevard (1950)
Transporter 3 (2008)
Uncommon Valor (1983)
Under the Same Moon (2007)
V for Vendetta (2005)
Available April 5
Walt Before Mickey (2015)

Available April 8
God's Pocket (2014)
Hush (2016)
Available April 9
Look Who's Back (2015)
Available April 10
Girl Meets World: Season 2 (2016)
Available April 11
TURN: Washington's Spies: Season 2 (2015)
Available April 12
AJIN: Season 1­­ (2016)
Available April 14
Moonwalkers (2015)
Steve Jobs: The Man in the Machine (2015)
Available April 15
Belgica (2016)
Cuckoo: Season 3 (2016)
Kong King of the Apes (Film & Series) ­­ (2016)
Unbreakable Kimmy Schmidt: Season 2 (2016)
Available April 16
How to Get Away with Murder: Season 2 (2015)

Available April 17
Lost Girl: Season 5 (2014)
The Messengers: Season 1 (2014)
Available April 22
Catching The Sun (2015)
Patton Oswalt: Talking for Clapping (2016) ­­
Available April 24
Minions (2015)
Available April 27
Begin Again (2014)
The Fosters: Season 3 (2015)
Available April 29
Danger Mouse: Season 1 ­­(2016)
Hellion (2014)
Special Correspondents (2016) ­­
Team Foxcatcher (2016) ­­
Available April 30
Sensitive Skin: Season 2 (2015)