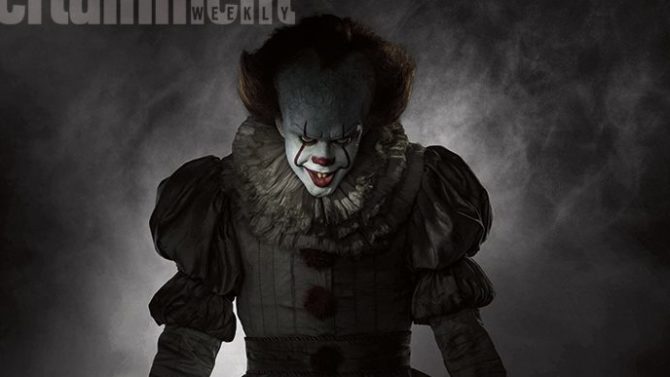 If Pennywise the clown haunted your dreams after watching Stephen King's It in 1990, get ready to hold off on sleeping when the big screen adaptation is released in 2017! Entertainment Weekly has a special preview of what the creepy performer, set to be played by Bill Skarsgard, will look like once he's been made over in preparation to scare a whole new generation of kids and adults alike.
"The costume definitely incorporates all these otherworldly past lives, if you will," costume designer Janie Bryant told EW. "He is definitely a clown from a different time."
She added about the collar, "That pleating is actually Fortuny pleating, which gives it almost a crepe-like effect. It's a different technique than what the Elizabethans would do. It's more organic, it's more sheer. It has a whimsical, floppy quality to it. It's not a direct translation of a ruff or a whisk, which were two of the collars popular during the Elizabethan period."
The big screen remake is being directed by Andres Mushietti and follows seven children known as The Losers Club who come face-to-face with life problems, bullies and a monster that takes the shape of a clown called Pennywise.
The film is set to debut on September 8, 2017.