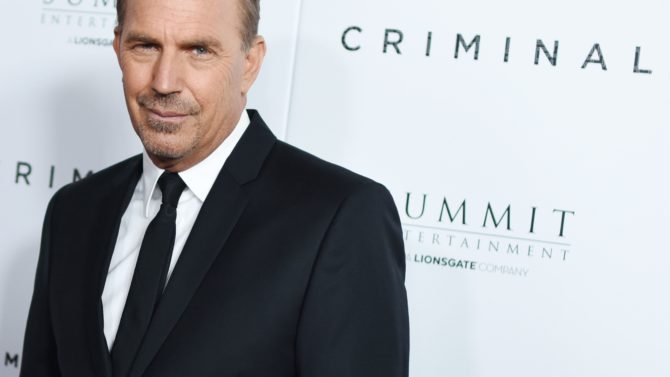 In an interview Friday with Larry King, actor Kevin Costner revealed he's making a new baseball movie about the Chicago Cubs.
"I've enjoyed (all the baseball movies). I think I have one more in me," Costner said. "It has to do with the Cubs. I don't know, I have to get it written."
The actor has starred in several baseball films, including Field of Dreams, Bull Durham and For Love of the Game.
Costner will appear next in the action thriller Criminal alongside Gary Oldman, Ryan Reynolds, Gal Gadot, Alice Eve and Tommy Lee Jones.
The film centers around a dangerous death-row inmate who is implanted with the memories, secrets and skills of a former death row inmate in hopes that he can complete a mission to stop a diabolical plot.
Ariel Vromen directed from a script by Douglas Cook and David Weisberg. Jordi Molla, Antje Traue, Michael Pitt, Scott Adkins and Colin Salmon also join the cast.
SEE ALSO 'Sex and the City' Nearly Cast Alec Baldwin as Carrie Bradshaw's Love Interest
Criminal hits theaters April 15.