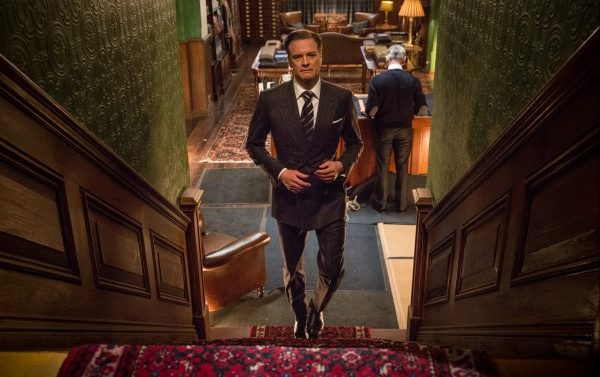 A new poster of Kingsman 2 teases the possible return of secret agent Harry Hart (Colin Firth), who was shot in the face and left for dead in the first film.
Kingsman star Taron Egerton tweeted a message Thursday that suggests Harry is indeed alive, and may be part of the upcoming sequel, Kingsman: The Golden Circle. "Reports of my death have been greatly exaggerated," reads the image.
Kingsman: The Secret Service, earned critical acclaim and grossed $414.3 million at the worldwide box office. The film had a $81 million budget and featured heavy hitters like Samuel L. Jackson, Michael Caine, and Firth.
Edgerton recently spoke with Collider and revealed that the sequel will be going international. "We're shooting in the summer at present. There's a script, it's brilliant. Obviously there's only so much I can say but what I can say is that we shot [the first] one all in the U.K., that won't be the case with the next one," he said.  "It's a far more international story, we're going to some incredible places, and we have a villain to rival Samuel L. Jackson—this new one is so brilliantly written I wish I could play it. It's amazing."
Matthew Vaughn returns to direct with Julianne Moore, Halle Berry and Mark Strong joining the cast.
Kingsman: The Golden Circle will hit theaters June 16, 2017.