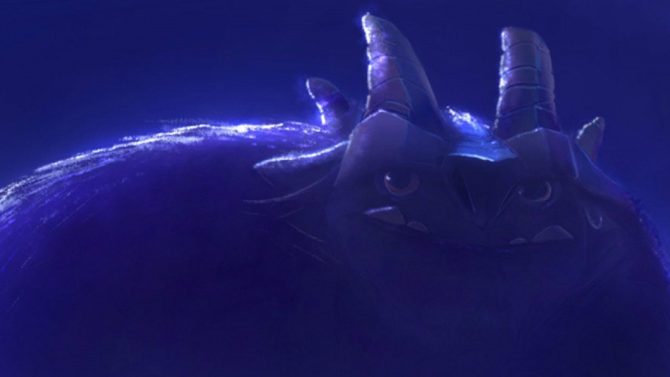 DreamWorks and Netflix have unveiled the first image of Guillermo Del Toro's animated series Trollhunters. The new show promises to "unleash a new, fantastical world wrapped around the residents of the fictional suburb of Arcadia who make a startling discovery that the world beneath their hometown is as vast and mind-blowing as anything on the surface."
The new series is based on Daniel Kraus and Del Toro's novel of the same name, which means fans will get to enjoy epic battles between underground creatures and young warriors. The show will be released later this year on Netflix.
The project was originally a Walt Disney Pictures production back in 2010, but it eventually found its way to DreamWorks, a company Del Toro has worked with in the past on films like Kung Fu Panda 3, Megamind and Puss in Boots.
In a statement released by DreamWorks the studio praised Del Toro's vision and lengthy career.
"Guillermo del Toro's work as a director,  screenwriter, filmmaker, producer and author is incredibly extensive and varied, ranging from novels to comic books and television to imaginative feature films. Throughout his career, he has consistently had a strong connection and lifelong fascination with fantastical creatures and in DreamWorks Trollhunters he has created vast and vibrant worlds with complex human and troll characters that create a cinematic television experience," read the statement.
Del Toro will premiere exclusive footage from the series at this year's Annecy International Animation Film Festival on June 15.