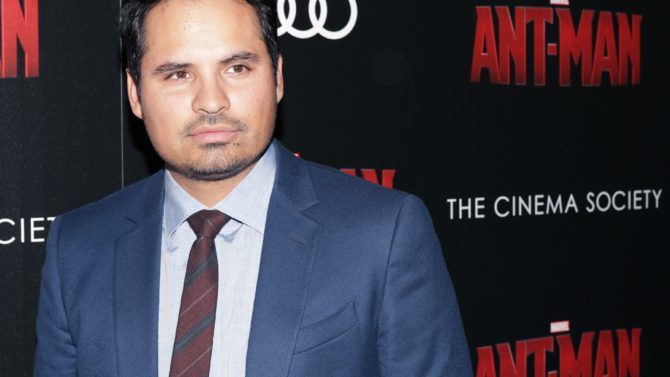 Audiences won't be able to see the highly anticipated sequel to 2015's Ant-Man until the summer of 2018 but at least a fan favorite has been confirmed to be returning. Michael Peña will reprise the role of Luis alongside the already announced Paul Rudd in the title role and Evangeline Lilly as Hope Van Dyne/Wasp.
Peña was rumored to be returning for some time thanks to his scene-stealing portrayal that provided so much comic relief in the first film. Another actor rumored to be coming back as well is Michael Douglas who played Dr. Hank Pym. Douglas spoke to Collider during a recent junket about the probability that he'd be back for more.
"I just got a call recently," he explained. "They want to negotiate for a sequel and I thought 'That's great!' Hopefully, I won't have to carry quite as much expositional dialogue as the first one but I had a wonderful time doing it. Just a great, great time."
Director Peyton Reed gave a little insight as to what direction the sequel will take in a conversation with Modern Myth Media.
"I always thought of Ant-Man and Wasp as a team and that's a lot of what the second movie is really about is how they work together, what their personal and professional relationships are like," Reed said. "To show her finally fully formed in this movie is really exciting."
Check out some of Peña's funniest scenes from the film: