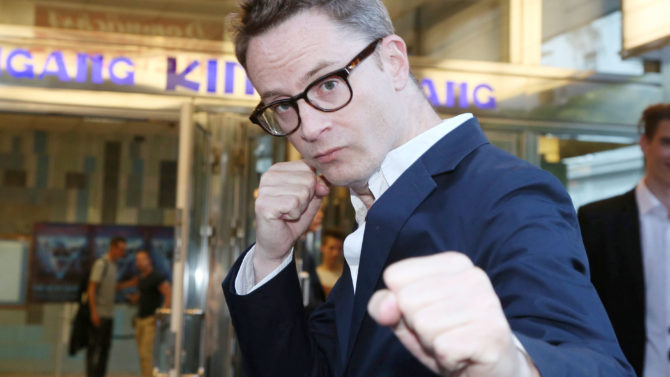 Nicolas Winding Refn is determined to make a superhero movie, although it won't be the Wonder Woman film he's always wanted to make. The Danish director spoke about his big screen dreams during an interview with Business Insider ahead of the premiere of his new film, The Neon Demon.
"God, I would love to make one, it would probably be great fun," Refn said about the possibility of making a superhero film. "I just don't know when it's going to happen. I very much enjoy my freedom creatively, but I also would love to make one of those big Hollywood films that costs a lot of money and has a lot of people running around with cell phones and all that insanity."
The Drive director is not discouraged about the fact that Patty Jenkins will be directing Wonder Woman, which hits theaters in 2017. Now that he's made his first female-led film, The Neon Demon, starring Elle Fanning, he's got his eyes set on a different female superhero.
"You know the one I want to do? I want to make Batgirl," he said. "Let's get Warner working on it."
Batgirl is rumored to make an appearance in the Suicide Squad spin-off focused on Harley Quinn, but featuring several of DC's female heroes and villains.