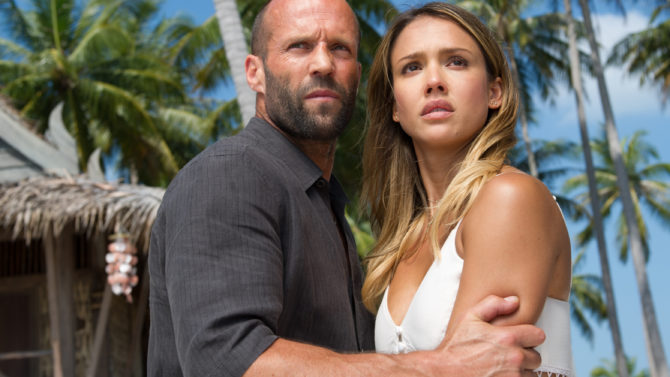 Jason Statham steps back into the role of Arthur Bishop in Mechanic: Resurrection, the sequel to the 2011 action flick The Mechanic. He is joined on the big screen by Jessica Alba who stars as the love of his life, Gina, who has been kidnapped by a mysterious cartel. The clock is ticking and Bishop has a laundry list of baddies he needs to take down or he can say goodbye to his lady love.
"You have 36 hours to eliminate all the targets on this list or he will eliminate me," Gina tells Bishop via video call.
Mechanic: Resurrection was shot in various locations, including Thailand, Australia, Bulgaria, and Brazil, in 2014. It has been rated R by the Motion Picture Association of America (MPAA) for violence throughout and language.
The action-packed film directed by Dennis Gansel will hit theaters on August 26.