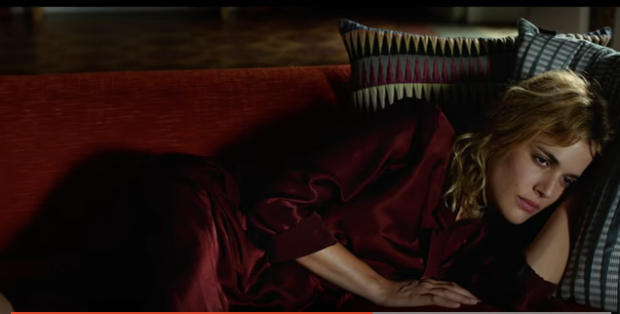 Spanish filmmaker Pedro Almodovar released the first international trailer of his upcoming movie Julieta. Originally titled Silencio, the drama follows a woman's love and heartbreak over the course of thirty years, from 1985 to 2015.
The new clip showcases Almodovar's exploration of women, a theme he's most famous for after producing cinematic tales like All About My Mother, Volver, Talk to Her, and Women on the Verge of a Nervous Breakdown. His last film, I'm So Excited, was released in 2013 to mix reviews.
Julieta stars Emma Suárez and Adriana Ugarte, while Nathalie Poza, Pilar Castro & Rossy de Palma round out the support.
Sony Pictures Classics will oversee its U.S. theatrical release, though no specific release date has been set yet. Julieta will be released in Spain on April 8.
Don't miss the trailer for Julieta right here:
What do you think about Almodovar's new film?