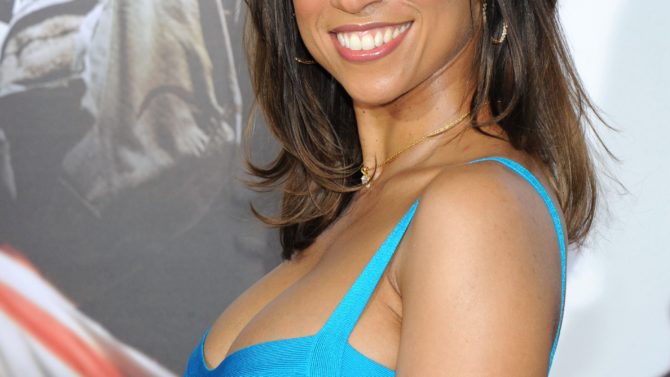 Stacey Dash, who recently proposed abolishing Black History Month during an interview with Fox & Friends, took to Twitter  to speak out against Black-ish star Anthony Anderson. The feud started when the comedian joked about the Clueless star while hosting Friday night's 47th Annual NAACP Image Awards.
In his opening monologue, Anderson referenced the former actress urging her to stop working for Fox.
"Everybody give a round of applause for Stacey Dash!" he said. "What the hell is she doing here? Doesn't she know that the Fox network is using her? She's just an Ann Coulter dipped in butterscotch. That's all she is. Baby, don't let them use you! Come back to the black people," he joked.
Dash responded to Anderson's comments with the following: "Well, it's funny how woman who weighs 105 wet can get grown a** men to act like little girls! Haha," the actress tweeted Friday night.
In an interview with Fox & Friends in January, Dash, a Fox commentator, also suggested the cancellation of the BET and the NAACP Image Awards.
"We have to make up our minds. Either we want to have segregation or integration. If we don't want segregation, then we need to get rid of channels like BET and the BET Awards and the Image Awards, where you're only awarded if you're black," she said. "If it were the other way around, we would be up in arms. It's a double standard. There shouldn't be a Black History Month. We're Americans. Period."