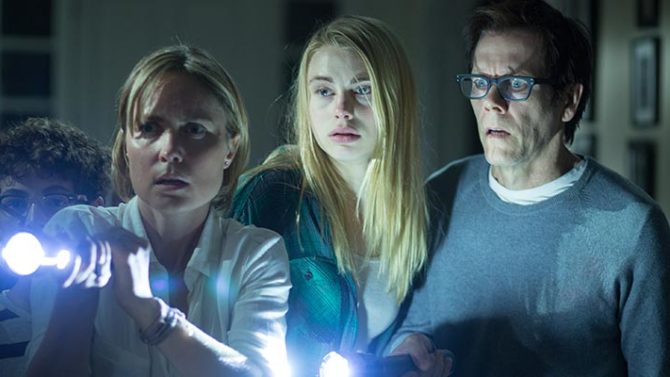 Director Greg McLean takes on the supernatural with The Darkness, which stars Kevin Bacon and reunites McLean with Rogue star Radha Mitchell. Formerly titled 6 Miranda Drive, Chapter One Films has released the first official trailer of the film.
The clip centers around a family, who returns home from a trip to the Grand Canyon when they accidentally bring home a supernatural force that preys off their own fears and vulnerabilities. It's not long before this evil force begins to destroy their lives.
David Mazouz, Lucy Fry, Matt Walsh and Jennifer Morrison round out the cast. The film was written by McLean, Shayne Armstrong and S.P. Krause, and produced by Jason Blum, Bianca Martino and Matt Kaplan.
"I like good horror," Bacon said in a recent interview with EW. "Love Greg. Saw Wolf Creek, the first one, probably on the weekend it [opened]. Thought Wolf Creek 2 was an interesting step — because it's bigger. I've been wanting to do a movie with Blumhouse, because I like Jason, and this came together. It's not a slasher movie. It's not a torture-kind of movie. It's more of a traditional haunted housey-type movie."
The Darkness, will open nationwide on May 13.