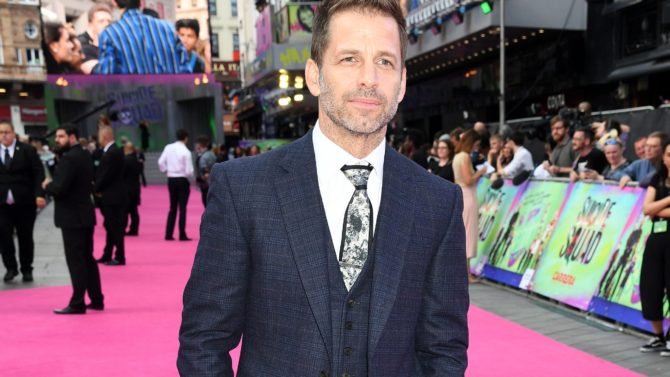 Surprise! David Ayer confessed that executive producer Zack Snyder played a much bigger role than originally announced in the making of Suicide Squad. In an interview with Collider during the promotion of the film, Ayer's said the Batman v Superman: Dawn of Justice director directed a scene!
The specific scene in question is a flashback showing Ezra Miller as The Flash preventing Captain Boomerang (Jai Courtney) from robbing a bank. Ayer's explained, "Flash was always in the movie, we just got lucky because Justice League was happening and they had the uniform, they had the assets, so we were able to get that photography."
They added, "the scene was shot while they were in post-production on Suicide Squad, and when Steve asked if it was directed by Snyder, Ayer confirmed that indeed, the Batman v Superman helmer was behind the camera for that specific moment."
The scene was shot in London during Justice League, then added in during the editing process.
Suicide Squad, in theaters now, has been receiving mixed reviews from critics and fans alike. Even with all that, it's already taken in $20.5 million on Thursday setting a record for highest preview ever in August.