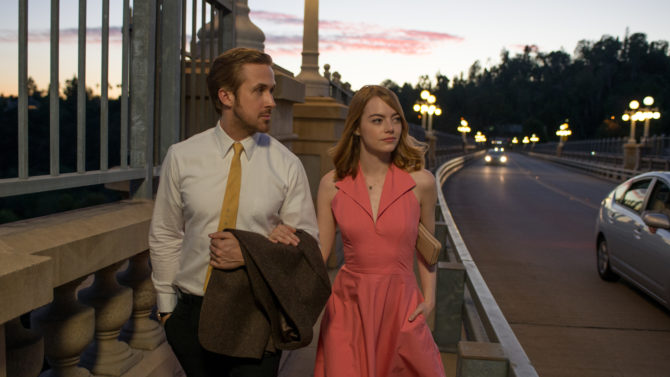 There was a new trailer released on Thursday for the Damien Chazelle musical La La Land featuring Ryan Gosling and Emma Stone. In it, you see Sebastian (Gosling) and Mia (Stone) attempt to make it as a musician and an actress and not being very successful at it. Sebastian was fired by his boss (played by J.K. Simmons) on Christmas day and Mia was dismissed rather abruptly from an audition. You'll also witness their relationship unfold through sadness while bringing hope to one another.
"Maybe I'm not good enough," Mia asks Sebastian in the trailer. Sebastian replies, "Yes you are." Mia questions again, "Maybe I'm not? It's like a pipe dream." Sebastian answers, "This is the dream. It's conflict, it's compromise. It's very, very exciting."
The musical has received high praise and spectacular reviews during the festival circuit. Variety's Owen Gleiberman said audiences will see "a daring filmmaker go whole hog in re-creating a lavish studio-system musical, replete with starry nights and street lamps lighting up the innocence of soft-shoe romance, and two people who were meant for each other literally dancing on air."
La La Land opens in theaters on December 16.