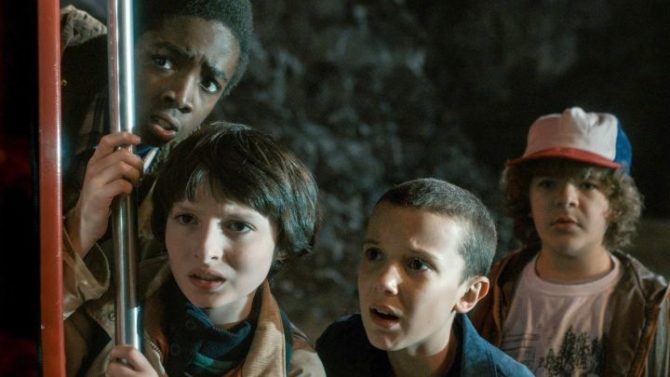 Los castings para la segunda temporada de Stranger Things están por comenzar y, según reveló The Hollywood Reporter, los creadores de la serie buscan a las personas perfectas para interpretar a tres nuevos personajes: Max, Roman y Billy.
Matt y Ross Duffer, las mentes maestras detrás de una de las series más exitosas de Netflix, han dicho que Max será una chica fuerte y con confianza en sí misma, de entre 12 y 14 años y que anda por ahí en patineta. Su "apariencia, comportamiento y motivaciones son percibidas más propias de un niño, que de una niña en esa época".
Billy es el hermano mayor de Max, y hasta ahora sabemos que maneja un Camaro. También se adelantó que Billy es "súper seguro de sí mismo y muy atlético".
El tercer personaje es Roman, un "papel de género neutro en sus treinta y tantos", quien "ha sufrido una gran pérdida cuando era joven y está buscando venganza, desde entonces".
VER TAMBIÉN: 'Stranger Things': 10 cosas que no sabías
Netflix confirmó esta semana que en 2017 tendremos la segunda temporada de Stranger Things. Aunque el teaser no nos ofrece muchos detalles, pero presenta los nombres de los nueve capítulos que tendrá la nueva entrega.
La serie —protagonizada por Millie Bobby Brown, Gaten Matarazzo, Caleb McLaughlin y Noah Schnapp— rinde homenaje al Hollywood de los años 80.
Stranger Things se estrenó en julio de este año, y rápidamente se convirtió en una de las series originales de Netflix más vistas de todos los tiempos. Según la compañía Symphony Advanced Media, es la tercera serie más vista de la plataforma, solo por detrás de Fuller House y la cuarta temporada de Orange Is the New Black.
VER TAMBIÉN: Millie Bobby Brown, de 'Stranger Things', canta como Nicki Minaj