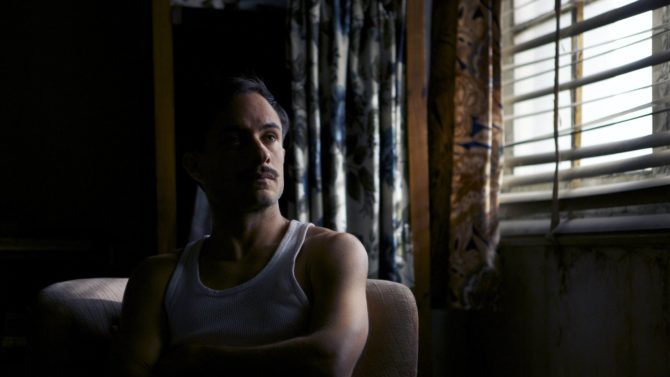 Pablo Neruda was a Chilean poet honored with the Nobel Peace Prize in Literature in 1971. But he was also a communist, making him a target after President Gabriel Gonzalez Videla took power and outlawed communism. In Pablo Larrain's follow-up to The Club, he'll tell the story of Neruda (played by Luis Gnecco), who is being chased by Inspector Oscar Peluchoneau (played by Gael Garcia Bernal) in the film Neruda.
But Neruda will not be caught without a fight. With a backdrop of 1940's Chile a few weeks after the end of the Second World War, you'll see the famous poet play a game of cat-and-mouse in this second trailer for the film.
A woman asks Neruda in the trailer, "You want them to catch you?" He replies, "No, but I'm not going to hide under the bed. This has to be a savage manhunt."
Neruda was Chile's official foreign language entry for the 89th Academy Awards and has already received a lot of high praise and positive reviews after premiering at the Cannes Film Festival. It is set for U.S. release on December 16.