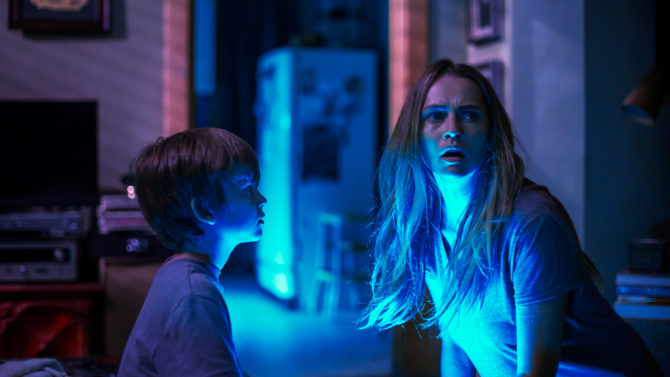 James Wan is quickly becoming the guy to create some of the scariest films to hit the big screen. His last film, The Conjuring 2, did really well at the box office, becoming the biggest opening for a horror movie in three years. Wan served as producer for the upcoming New Line Cinema release Lights Out, that'll have you wondering what is lurking in the dark.
Growing up, Rebecca (Teresa Palmer) always wondered about the creepy things that happened in the night. The day she moved away from home, she thought she could leave all those fears behind. Until her younger brother Martin (Gabriel Martin) started to experience all the same terrifying feelings that once made her question her sanity.
Their mother, Sophie (Maria Bello), has a strange attachment to this frightening entity, a young female named Diana. What is their history together? Why does this dead girl have such a hold on their mother?
The only way they'll be able to find out safely will be to keep the lights on!
The film co-stars Billy Burke, from the Twilight, films as Martin's father and Alexander DiPersia as Bret, Rebecca's boyfriend. Lights Out, which serves as David F. Sanberg's directorial debut, opens in theaters on July 22.