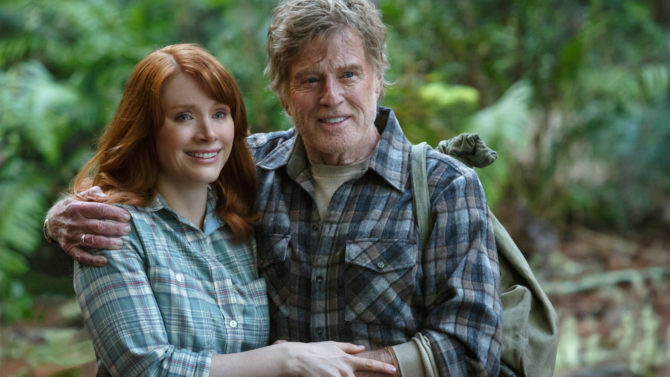 The first official trailer for Pete's Dragon, a reimagining of Disney's cherished family film of the same name, has been released. It features a first look at Elliot, the live action dragon that Pete (Oakes Fegley) had stashed away in the woods.
Grace (Bryce Dallas Howard) was just a little girl when her dad (Robert Redford) told her stories about a dragon who lived in the woods. She grew up one day to be a forest ranger, never really believing the tales were anything more than that. While on the job, Grace meets a mysterious boy with no family and no home. The boy had shared stories about his friend Elliot, who turns out to be a giant, green dragon. Could this be the same dragon her father talked about years ago?
The trailer also shows young Pete looking carefree while flying on Elliot's back. It definitely wasn't the first time he's gone for a ride, you can tell when he jumps off the side of the cliff and his giant green buddy wouldn't let him fall. There's a trust between the two that most likely will be explained in the film.
Pete's Dragon hits theaters August 12.