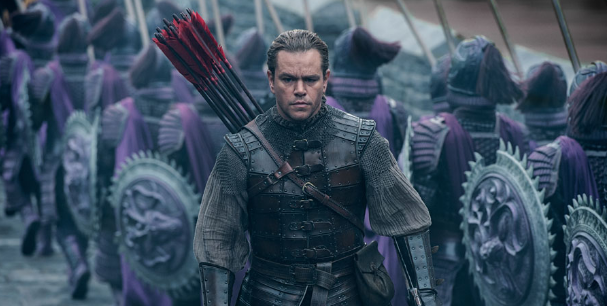 A newly released trailer for The Great Wall was released on Wednesday and the Chinese landscape is just breathtaking. The 9-minute long trailer is action packed and worth viewing if only for the grandness of the scenery. Sadly, the only English you'll hear is from a quick few words from star Matt Damon.
"I was born into battle," Damon says in the trailer as William Garin. "I fought for greed and gods. This is the first war I've seen worth fighting for."
Damon battles an army of ancient monsters alongside Pedro Pascal (Narcos, Game of Thrones) in this story about the (imaginary) origins of the iconic structure visited by more than 10 million people yearly. Every 60 years, a horde of monsters visit the wall and the city requiring an army to defend it.
"The reason I made The Great Wall was out of the hope to use an international blockbuster as a vehicle to share Chinese culture and value with the world," director Zhang Yimou (Hero, House of Flying Daggers) said at a press conference in November. "This is an alternative way for Chinese film to go beyond our borders."
The film also co-stars Willem Dafoe, Jing Tian, Andy Lau, and Lu Han. The Great Wall opens in theaters on February 17.