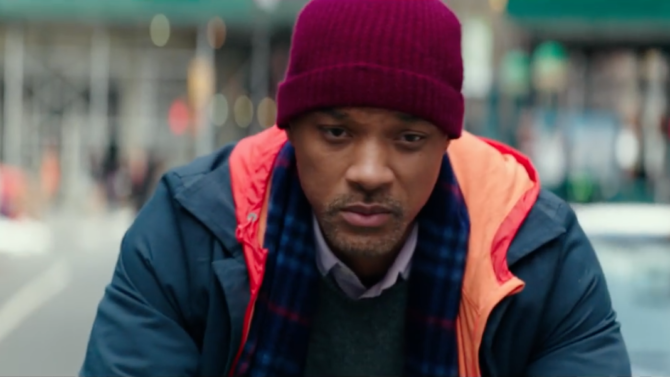 The second trailer for the holiday film Collateral Beauty starring Will Smith was released on Thursday. The drama tells the story of Howard Inlet (Smith), a man who is left shattered after the loss of his daughter. The New York advertising executive retreats from the world leaving his friends concerned for his well being. He begins to write letters to Love, Time, and Death never expecting an answer until one appears, then two, then three.
"You're going to think I'm crazy but I'm having conversations," Smith says as Inlet in the trailer. "Death came first, she met me in the dog park. It turns out death is an elderly white woman."
He was also visited by Time (played by Jacob Latimore) and later Love (played by Keira Knightley). The role of Death is played by Academy Award winning actress Dame Helen Mirren. Other stars in the film include Kate Winslet, Edward Norton, Naomie Harris, and Michael Peña.
"Love is the reason for everything," Knightley as Love says in the trailer. "I felt you every day when she laughed and you broke my heart," Smith as Inlet responds. She replies, "I was there in her laugh but I'm also here now in your pain."
Collateral Beauty opens in theaters on December 16.