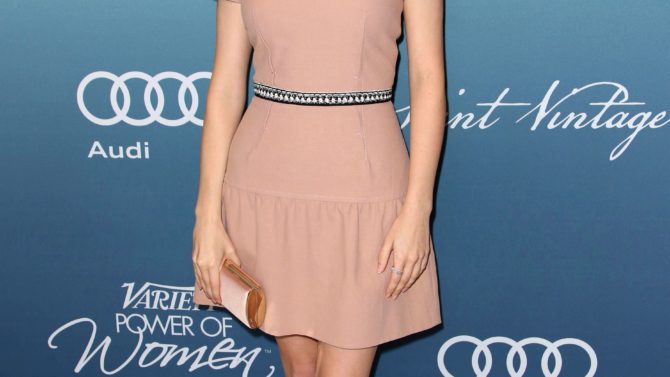 Anna Kendrick's new book Scrappy Little Nobody will be published on Nov. 15 by Touchstone, an imprint of Simon & Schuster. The actress announced the release date and book title on Monday via social media.
"I have a book!! Why would anyone let me do this!? Go to http://scrappylittlenobody.com  to pre-order!" she wrote on Twitter.
In a separate post Kendrick shared a special video message.
Scrappy Little Nobody will include anecdotes from Kendrick's life, from her New England upbringing to her rising career in films like Up in the Air.
"I'm excited to publish my first book," Kendrick said in a release, "and because I get uncomfortable when people have high expectations, I'd like to use this opportunity to showcase my ineptitude, pettiness, and the frequency with which I embarrass myself. And while many of my female inspirations who have become authors are incredibly well-educated and accomplished comedy writers, I'm very, very funny on Twitter, according to BuzzFeed and my mom, so I feel like this is a great idea. Quick question: are run-on sentences still frowned upon? Wait, is ending a sentence with a preposition still frowned upon? I mean, upon frowned? Dammit!"
Kendrick is the latest star to land a book deal, following the successful publishing deals of Tina Fey, Amy Poehler and Mindy Kaling, among others. Later in the year, Amy Schumer will debut her first book, The Girl With The Lower Back Tattoo, on August 16.