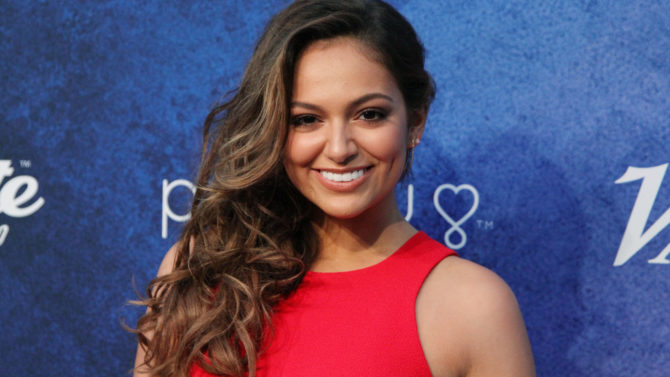 Bethany Mota is just a small town girl who found fame after launching her own YouTube channel at the age of 13. Today, Mota is a fashion designer with a school supplies line at Target, a fashion and accessories line at Aeropostale, and a blossoming author with a book set to be released soon.
Thanks to her popularity, Mota competed on ABC's reality competition show Dancing with the Stars in 2014 where she was partnered with dancer-turned-actor Derek Hough. Is the next step for her to tackle serious acting?
"I would love to," Mota told Variety Latino at Variety's Power of Young Hollywood party where she was honored on Tuesday night. "I'm definitely thinking about it. I think it's about finding the right opportunity and something that really makes sense."
Although she didn't take home the mirrorball trophy, the 20-year-old remembers her time on the show fondly. Today, she finds different ways to incorporate dancing into her life.
"I just did YouTube fanfest in Toronto and I did a dance number with my friend Henry. It was cool because it was kind of like a flashback to Dancing with the Stars. It was really fun because I miss dancing a lot."
The best that has come to her as a result of her fame is that she is able to use it as a platform to speak about the topics she's most passionate about. This is important to her because she knows there are a lot of young Latinas who look up to her.
"It's incredible for me," she said about being a role model to so many Latinas. "To be able to represent it and to spread my voice and who I am as a person. I know for me, as I kid, I wanted as a role model someone that I could relate to. So to be able to be that for young Latinas is very exciting for me."