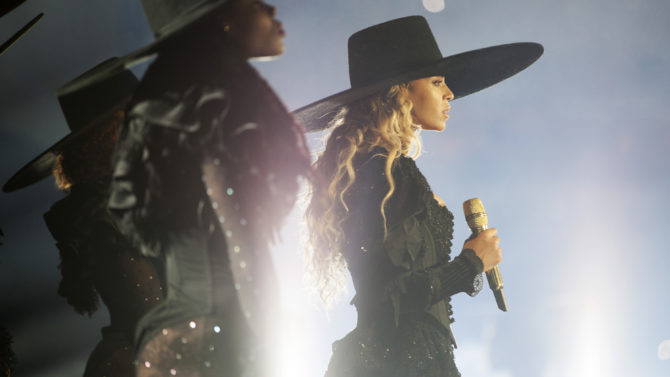 Beyoncé paid tribute to Prince by performing a cover of the Purple Rain ballad "The Beautiful Ones" at the Dallas stop of her Formation World Tour. The Lemonade singer most famously covered the song at Glastonbury in 2011.
This is the first time Beyoncé sings the 1984 track on this world tour. On the inaugural date of her tour, Beyoncé paid tribute to Prince by turning the stage purple and playing his original version of "Purple Rain" from the speakers as an interlude between "1+1" and "Crazy in Love." Prince died April 21 at the age of 57. 
Watch her performance below.
Beyoncé and Prince first met in 2004, while rehearsing for their joint Grammy performance. They played a medley of Purple Rain songs as well as  "Crazy in Love". According to Rolling Stone, in an interview following the Grammy performance, Prince noted that he had begun to teach Beyoncé some chords on the piano, advising her to learn how to play the instrument. She showed off her piano playing skills in the video for Lemonade track "Love Drought."