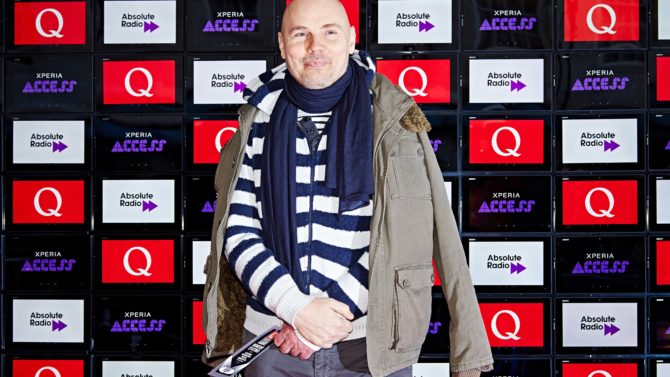 Billy Corgan has filed a lawsuit against TNA Wrestling, the company where he serves as president, a representative for the rocker has confirmed to Variety Latino. The Smashing Pumpkins frontman filed suit in Nashville's Chancery Court against TNA Chairman and Chief Strategy Officer Dixie Carter as well as her husband, and TNA executive Serg Salias, TNA Wrestling and their parent company Impact Ventures, LLC according to PWInsider.com who broke the news.
"As president, Billy is looking out for the long-term interest of the company, its employees, its talent, as well as its stakeholders and contractors," Lissa Druss Christman of Serafin & Associates, Inc as Corgan's spokesperson told Variety Latino on Thursday.
A temporary restraining order was also filed by Corgan and approved though it is not yet clear for what reason nor who it is against. Christman would not comment further regarding the lawsuit because of pending litigation. A hearing for a temporary injunction will take place on Thursday, October 20th at 11:30am, according to WrestleZone.com. Corgan has requested a six-person jury to decide the case.
The 49-year-old has called himself a huge wrestling fan and announced his intentions to purchase the company who has been plagued by financial trouble for some time. It was rumored in early October that World Wrestling Entertainment had bought the TNA library and that Corgan would become majority owner.
Developing story…