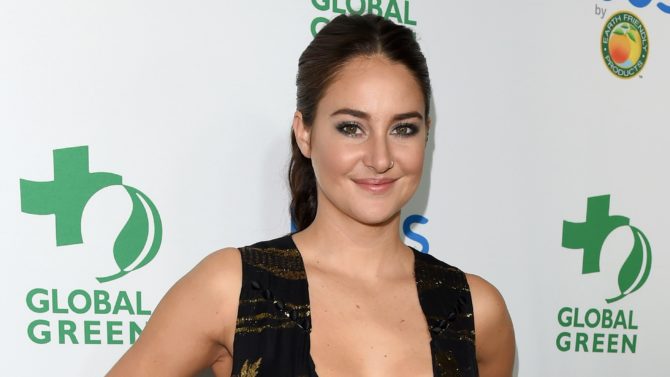 Actress Shailene Woodley was arrested on Monday for criminal trespass during a protest of 200 people in North Dakota. Woodley was protesting against a pipeline project that would extend across four states. The Divergent star is one of 26 people that were arrested who were standing with Native Americans who are saying the project will desecrate sacred land and be hurtful to the environment.
Edward Snowden took to Twitter to defend the actress who played the role of his girlfriend Lindsay Mills in Oliver Stone's Snowden. He said, "So @ShaileneWoodley joined the #DAPL protest to defend clean water. It was peaceful, yet police showed up looking like this. Many arrests."
Adding in another Tweet, "Did the police single her out for live streaming the protest? And why did they use armored vehicles and military gear to arrest an actress?"
Woodley live streamed the protest at the construction site on her official Facebook page and has now been watched 3.6 million times. She told viewers she felt like she was targeted by law enforcement because of her fame. Adding, "they grabbed me by my jacket and said that I wasn't allowed to continue… and they have giant guns and batons and zip ties and they are not letting me go".
You can watch her video coverage below: