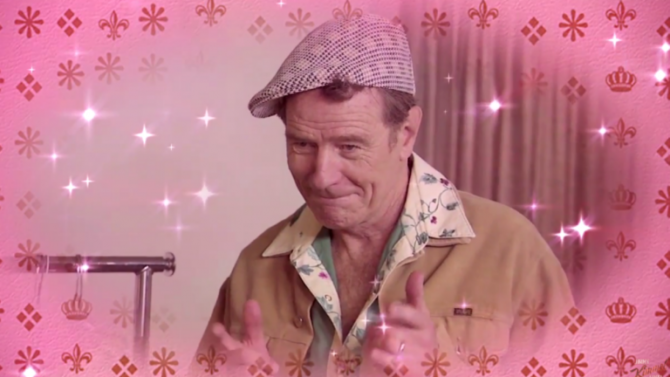 Jimmy Kimmel threw Breaking Bad star Bryan Cranston a Super Sweet 60th birthday party on Friday. The soirée was planned by Jimby Kimble.
"Hi, I'm Bryan Cranston, six-time award-winning actor. I'm sexy, I'm cute and I love the spotlight," Cranston says in a skit reminiscent of MTV's Super Sweet 16.
"This is my time to shine bright like a diamond," Cranston says to his parents, who of course are trying to keep him under budget. Cranston's big birthday bash requirements, include five crowns, a new car and for Sisqo to perform at his party.
The segment also includes a major tantrum courtesy of Cranston after party planner Jimby Kimble spells his name wrong, then an even worse moment when a certain partygoer shows up in the same outfit.
Watch the full video below.