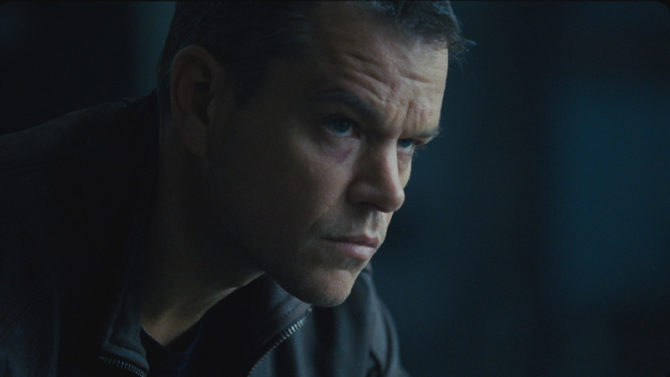 Jimmy Kimmel's playful feud with actor Matt Damon continues to flourish and this time the TV host decided to create a new version of the recently released Jason Bourne trailer.
The new trailer features Bourne (Damon) as a disgruntled guy looking to be invited to parties and crashing them when he's not. Kimmel also changed the film's title to Bourne Loser.
Paul Greengrass, the director of The Bourne Supremacy and The Bourne Ultimatum, reunites with Damon on this highly-anticipated next chapter, which finds the CIA's most lethal former operative drawn out of the shadows.
The cast includes  Alicia Vikander, Vincent Cassel, Tommy Lee Jones and Julia Stiles. Frank Marshall returns as producer alongside Jeffrey Weiner of Captivate Entertainment, Greengrass, Damon, Gregory Goodman and Ben Smith. The film hits theaters July 29.
Jimmy Kimmel Live airs weeknights at 11:35 p.m. EST on ABC.