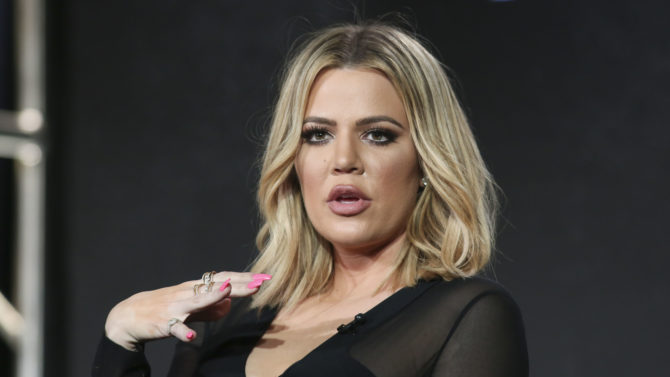 Khloé Kardashian appeared on the The Late Late Show Tuesday night to promote her new show Kocktails with Khloé. The reality TV star also shared her thoughts on the new FX series The People v. O.J. Simpson.
"I've seen bits and pieces of the miniseries, I know it's a phenomenal miniseries," Kardashian said. "I really appreciate the way they portray my father. I haven't watched it fully. Kimberly has, and she raves about it and loves it. But not all the facts are accurate."
Kardashian pointed out that the tense scene where Simpson, played by Cuba Gooding, Jr., tries to kill himself in Kim Kardashian's bedroom actually occurred in her room, and that the scene of the four kids chanting "Kardashian" while watching their father Robert Kardashian on TV never happened.
"They're kind of sensationalizing the Kardashian name in it, but I think to bring a younger audience in," Khloé said.
Despite the small inaccuracies, Kardashian expressed her sympathy for Nicole Simpson's children.
"People were really cruel during that time. They used to key 'guilty' on my dad's car while we were in church," Kardashian said. "It was incredibly mean and cruel. So watching the miniseries, I lived one version of it, but I more feel bad for the children because they're finally probably getting a little normalcy in their life."