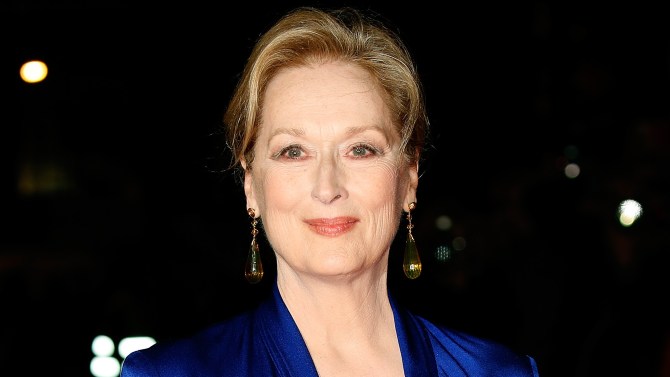 Meryl Streep wrote a lengthy essay for The Huffington Post to clarify comments she made during a press conference at the Berlin Film Festival.
A few weeks ago reports surfaced that Streep, the lead juror of the festival,  fielded a trio of questions about diversity in Hollywood. The Suffragette actress was quoted saying, "We're all Africans, really."
Several appalled comments followed on social media, but according to Streep that's not what happened at all.
"Contrary to distorted reporting, no one at that press conference addressed a question to me about the racial makeup of the jury. I did not "defend" the "all-white jury," nor would I, if I had been asked to do so. Inclusion — of races, genders, ethnicities and religions — is important to me, as I stated at the outset of the press conference," Streep wrote.
Streep explained that she did give a long winded answer to a different question asked by an Egyptian reporter concerning a film from Tunisia, and her familiarity with Arab films specifically.
"I said I had seen and loved Theeb, and Timbuktu, but admitted, 'I don't know very much about, honestly, the Middle East, …and yet I've played a lot of different people from a lot of different cultures. And the thing I notice is that we're all — I mean there is a core of humanity that travels right through every culture, and after all, we're all from Africa originally, you know? We're all Berliners, we're all Africans, really.'"
Streep concluded by saying she wasn't "minimizing difference, but emphasizing the invisible connection empathy enables, a thing so central to the fact of being human, and what art can do: convey another person's experience. To be in Berlin is to see proof that walls don't work."