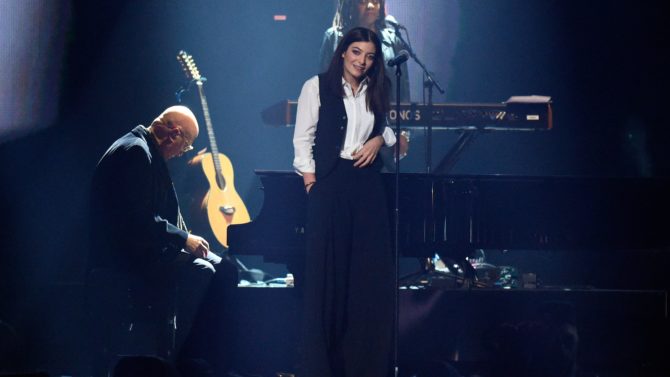 Lorde saluted the legendary star David Bowie during the 2016 Brit Awards, Wednesday, with a rendition of his hit "Life on Mars?". Duncan Jones, the son of the late singer, was absolutely pleased with the tribute and took to Twitter to praise everyone involved.
Jones, who a few weeks ago publicly disapproved of Lady Gaga's tribute to Bowie during the Grammy Awards, found Lorde's emotional performance to be "beautiful."
"Finally found the links to tonight's Brits. Just… beautiful. Thank you," he tweeted. Lorde retweeted the post on her own Twitter account after sharing with fans how she felt moments before taking the stage.
"I was so nervous in the wings, and then I whispered to myself 'just sing it to David', and nothing else mattered," she tweeted.
Annie Lennox and Gary Oldman also paid tribute to Bowie with a special presentation. Oldman, a close friend of the iconic singer, accepted the Brit Icon Award on behalf of Bowie and his family.
Bowie passed away on Jan. 10 following a long battle with cancer. The announcement came just two days after his 69th birthday and the release of his farewell album, Blackstar.