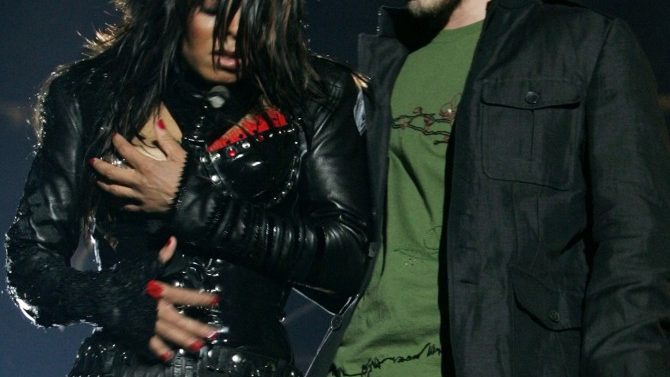 Some of the most talked about moments in Super Bowl history are not always about who wins the coveted gold trophy. Most of the time what people remember are the uncomfortable incidents such as Janet Jackson's revealing halftime performance and Christina Aguilera fumbling the words to the National Anthem.
Here are the most controversial Super Bowl moments of all time:
Janet Jackson and the infamous "nipplegate" (2004)
Who could forget when Justin Timberlake exposed the singer's breast live onstage while he sang "Rock Your Body" during the Super Bowl XXXVIII halftime show. This moment undoubtedly became known as one of the most controversial incidents to happen on live television. The artists later credited the fault to a wardrobe malfunction, but many speculated that it was planned.
Jennifer Hudson lip-syncs the National Anthem (2009)
During Super Bowl XLIII the Academy Award winner gave one of the best "Star Spangled Banner" performances to date. While her rendition seemed flawless, it was due to the fact that Hudson lip-synced the anthem to a previously recorded track that she had submitted to the National Football League. Let it be noted that this was also her first performance after her brother-in-law killed her mother, brother and nephew.
Bruce Springsteen crashes into the camera (2009)
Bruce Springsteen gave an out-of-this-world show during Super Bowl XLIII. The rocker was so super into performance that he slide across stage and crashed right into the camera that was filming him. Fans got an uncomfortable close-up of his inner leg.
Christina Aguilera forgets the words to the National Anthem (2011)
Five-time Grammy winner Christina Aguilera took the stage during the Super Bowl XLV to sing "The Star Spangled Banner." Instead of singing, "O'er the ramparts we watched, were so gallantly streaming," she sang, "What so proudly we watched at the twilight's last reaming" and continued to fumble the lyrics.
M.I.A.'s inappropriate gesture (2012)
Leave it to rapper M.I.A. to bring a bit of a shock factor during her special appearance in the Madonna Super Bowl XLVI halftime show. The "Paper Planes" singer flipped off the camera when she sang "I don't give a sh*t." The NFL later sued the singer for $16.6 million.
The uncoordinated Left Shark (2015)
Katy Perry was a hit at last year's Super Bowl XLIX halftime show. But the infamous performer who outshined the headliner was none other than "Left Shark", her dancer who seemed to not quite have the dance moves down. His uncoordinated performance generated numerous memes, became a trending topic on social media and was a popular inspiration for Halloween costumes.