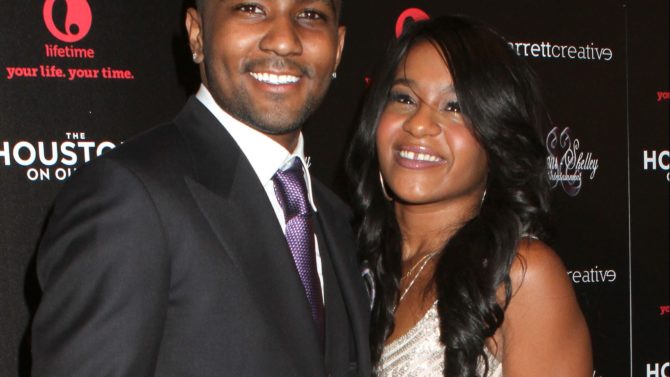 Ignoring a civil lawsuit didn't work out well for Nick Gordon. A Fulton County judge in Georgia has ordered Gordon pay $36 million to the Bobbi Kristina Brown Estate due to her wrongful death on July 26, 2015. Brown, the daughter of singer Bobby Brown and the late Whitney Houston died six months after she was found unresponsive in the bathtub of her Roswell home on January 31.
In a video posted on TMZ, Brown spoke on the stand about his daughter wanting to follow in their footsteps into a career in entertainment. "She was an entertainer," Brown said in court on Thursday. "If you were around her, all you would do was laugh. She told a lot of jokes. She was always the life of the party…and anywhere she went. I know she had the talent to be successful."
Gordon was a no-show in court Thursday.
The judge broke down the judgment as follows:
$1.575 million for money taken from the account, including alleged stolen rings
$250,000 in punitive damages
$1.37 million for assault and battery
$13.8 million for pain and suffering as a result of assault
$4.2 million in punitive damages
$15 million for present value of life
"We intend to pursue, with all vigor, the full collection of the judgment," David Ware, representative of The Brown Estate said in the statement. "The defendant will not escape justice nor ever profit from his misdeeds. We hope that in some small way this will allow Krissy's family to continue their quest for peace."