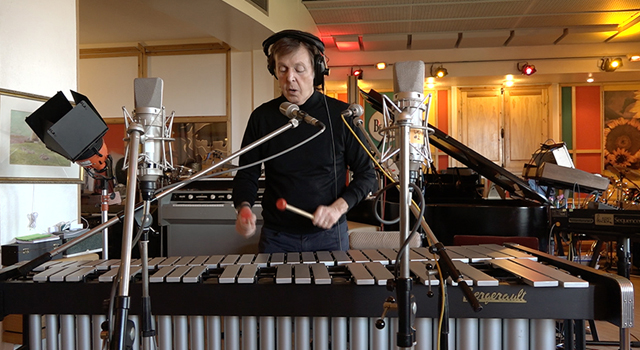 Skype has launched "Love Mojis," a series of romance-themed animated emojis, which can be used when chatting on the online service. The original Skype designs are set to music composed by Paul McCartney. The company announced the partnership Wednesday, Feb. 10 via their official website.
"At Skype, our number one goal is to bring people closer together so that friends and families can share love with one another in the same way they would if they were in person," read a statement posted on Skype's website. "Sometimes words alone just can't express how you feel, so you might send a heart emoticon, or a teddy bear hug. But we knew that there was more we could do to truly help our users celebrate love."
Here's McCartney to explain more:
The singer also talked about his creative process and partnership with Skype on his website.
"It turned out to be a great laugh at the same time as challenging because you suddenly realize you've got to compress a musical interpretation of an expression into less than five seconds. It was like doing a huge crossword puzzle and coming up with all these solutions. And at the same time it was musical so it was great practice for me in the studio," he said.
Paul recorded his compositions over a week at his Hog Hill Mill studio in Sussex. He used a variety of instruments including guitars, keyboards, drums, xylophone and his voice.
"I wanted it to sound sort of electronic so I wanted the signature to sound electronic rather than acoustic guitar, for instance," he added. "So I got the overall signature on the Moog in order to give it a modern flavour."