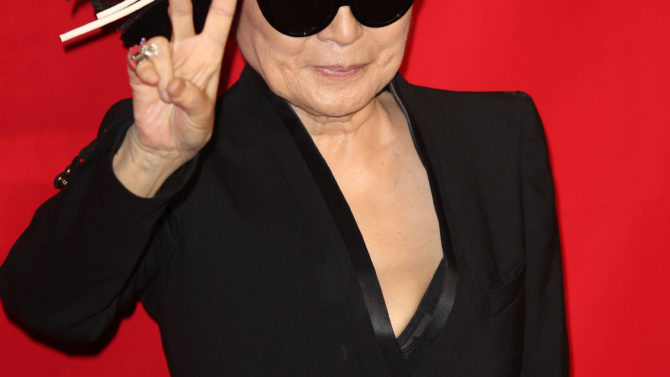 Yoko Ono is recovering at her New York City home, after being hospitalized on Friday. 
After suffering flu-like symptoms, the 83-year-old artist and widow of The Beatles legend John Lennon was admitted overnight and  treated for the flu and dehydration, and, contrary to previous reports by some news outlets, did not suffer a stroke. Ono was released on Saturday. 
CBS New York reported that police sources initially told the outlet Yoko had suffered a possible stroke.
"Her doctor thought it would be a good idea for her to get checked," said her rep Elliot Mintz, who also denied media reports that she had suffered a stroke.
Her son, Sean Lennon, took to Twitter Friday evening to confirm the diagnosis. "Hey guys it was only rumors from press: was NOT a stroke, just dehydration/tired. She is FINE. Thank you everyone for your concern @yokoono," he wrote.
Later adding, "Thanks again for everyone's concern. She's home and running about as usual. Just the flu in the end. I may go get a flu shot now."
Ono is currently showcasing "Land of Hope," her latest art exhibit, at the Museum of Memory and Tolerance in Mexico City. The exhibit, which will be on display in Mexico City until May 29, seeks to spread messages of peace.