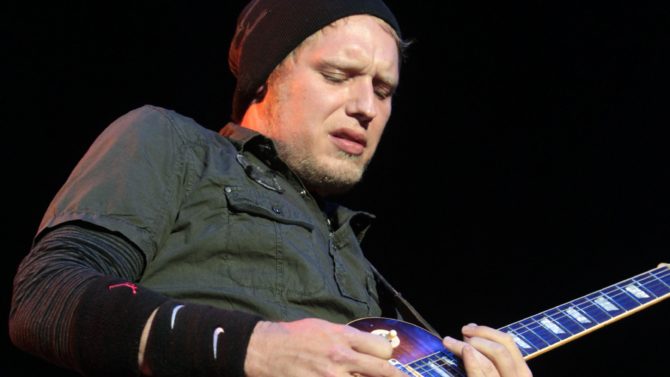 A doctor in Alabama has been charged in the death of 3 Doors Down guitarist Matt Roberts. Roberts died at the age of 38 of a prescription drug overdose in Westbend, Indiana on August 20 ahead of a scheduled performance for charity. Federal investigators claimed that doctor Dr. Richard Snellgrove was responsible for prescribing Roberts the drugs that eventually led to his death.
According to Alabama's local CBS affiliate WKRG, a complaint filed by a federal agent said:
"Dr. Snellgrove prescribed Controlled Substances to Matthew Roberts for no legitimate medical purposes and outside the usual course of professional practice."  An unnamed subject in the complaint described Dr. Snellgrove as a 'celebrity junkie' and said the guitarist had a tight relationship with the doctor he called "Snelly".
Dennis Knizley, an attorney for Dr. Snellgrove, said on Wednesday:
"If medication played a role in Mr. Roberts' death it was because of improper use, not anything that was attributed to anything Dr. Snellgrove did."
Adding, "Dr. Snellgrove is a well-respected physician with an impeccable reputation. This case centers around one patient. Dr. Snellgrove treated Mr. Roberts ethically and professionally."
Roberts died of multiple medication intoxication which included fentanyl, hydrocodone, and alprazolam. He was a founding member and guitarist for 3 Doors Down from 1996 until 2012 when he quit due to health reasons.