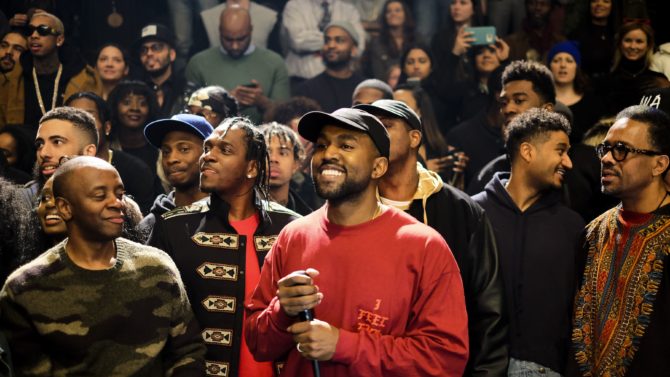 Kanye West is ready to hit the road to promote his new album The Life of Pablo. According to Entertainment Weekly, the singer will be announcing tour dates soon.  
"There are serious talks of a tour," one industry source told EW. "Of course there's demand. He definitely sells tickets."
West is also set to perform at New York City's Governor's Ball on June 5. The rapper debuted his seventh studio album at Madison Square Garden during his Yeezy Season 3 fashion show on Feb. 11.
According to TMZ, TLOP has been streamed more than 100 million times since the album was released exclusively on Tidal, setting a new record for the streaming service. The album's success has also helped doubled the amount of Tidal subscribers—from 1 million to 2.5 million.
Earlier this month, Kanye said he would never sell the album. "My album will never never never be on Apple," he tweeted. "And it will never be for sale… You can only get it on TIDAL."
EW now reports that there are plans in the works for a roll out of the album that will likely include a physical product.
In 2013, West embarked in his first solo concert tour in five years, it was appropriately named The Yeezus Tour.  Kendrick Lamar, A Tribe Called Quest, Travi$ Scott, and Pusha T served as opening acts on select dates.