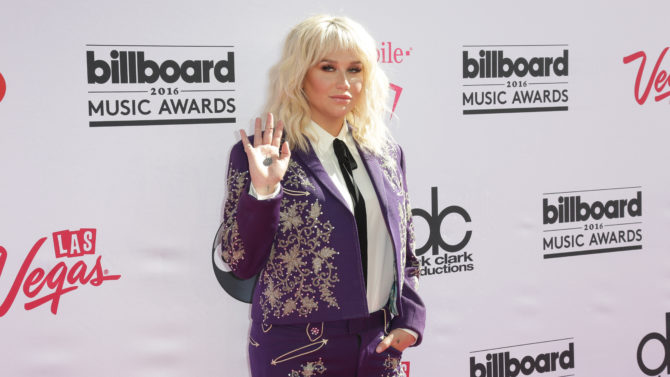 It looks like Kesha is going to be following in Britney Spears's and Jennifer Lopez's footsteps —well, sort of. The 29-year-old is headed to Las Vegas for a mini-residency at Intrigue Nightclub inside the Wynn Las Vegas, according to the club's Twitter account.
The singer will perform during three nights this summer: on June 23, June 25, and July 23. Kesha, who is currently battling producer Dr. Luke in court with allegations of rape, performed in Las Vegas as part of the Billboard Awards with his consent. No word on whether Dr. Luke had to sign off on this performance as well.
Kesha has been keeping busy amidst her legal drama, including helping a couple become engaged over the weekend during Disney World's One Magical Weekend Festival.
Thursday night, she supported Planned Parenthood on stage at their national conference Power + Purpose: 100 Years Strong and on June 11, she will be headlining Pride in the Streets, in Pittsburg.
When Kesha isn't spreading the message of love and her passion for music both online and in real life, she's supporting causes by educating followers about the reality of animal cruelty and empowering them to help end it. Most recently she took to social media to speak out against the Yulin Dog and Cat Meat Festival.